For many years we are striving for high quality pointers, both in terms of exterior and functionality. Every year, over a dozen puppies are born under our breeding nickname. If you feel ready to become a dog owner, check out the current offers and announcements of future litters in our kennel.
Before making a purchase decision, it is worthwhile to study frequently asked questions.
I-litter announcement: BARCELONA z Czarnego Dworu x Avaline TALISMAN
📅 Predicted date of birth: 10.08.2020
About litter
Pedigree
Parents
Photos
Reservations
We are expecting the next puppies in our kennel in August.
The litter will come from the Serbian dog Avaline TALISMAN and female BARCELONA z Czarnego Dworu.

The father of puppies has been evaluated many times at work competitions and exhibitions. He has gained a difficult "Working Champion" title. He also became Junior World Winner from Moscow (2016) and European Winner from Austria (2019). BARCELONA is a female that is balanced and calm, both in everyday contact with people and at work. When it comes to the dog shows' results achieved in junior class she was on the leading positions at world and European shows (2 times 2nd place). She is also Junior Champion of Poland and has several CWC applications.
BARCELONA had her first offspring a year ago (8 puppies). All puppies from the August litter will be brown ticked.
If you are interested in purchasing puppies, please refer to the "Reservations" tab.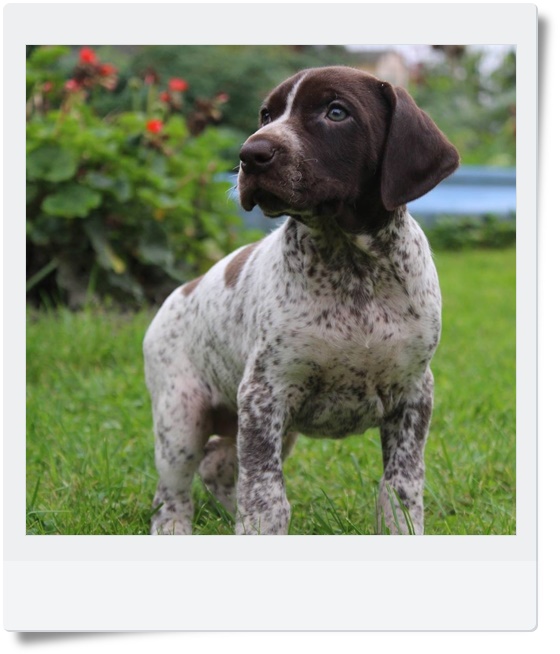 BARCELONA z Czarnego Dworu
Junior Champion of Poland, 3 x CWC, BIS III

Avaline TALISMAN
Super BIS Winner, Multi BIS Winner, Junior World Winner 2016, European Winner 2019, C.I.E., Working Champion, Champion of Serbia, Champion of Croatia, Multi BOB & BOG Winner, HD: A, ED: 0
The photos of the puppies will be published a few weeks after birth.
If you interested in purchase of the puppy, send us e-mail to burski@czarnydwor.pl.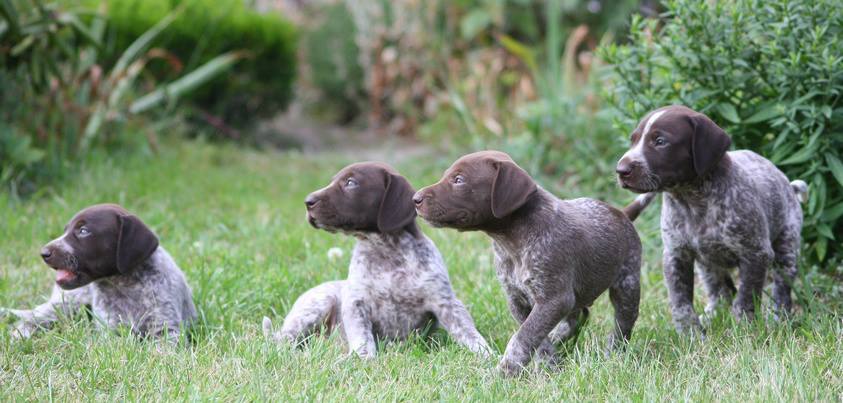 Are you going to buy a German Shorthaired Pointer?

If you are not satisfied with the above offers, please email us with your expectations regarding gender, age and color. In response we will present you possible solutions and information about planned litters.