For many years we are striving for high quality pointers, both in terms of exterior and functionality. Every year, over a dozen puppies are born under our breeding nickname. If you feel ready to become a dog owner, check out the current offers and announcements of future litters in our kennel.
Before making a purchase decision, it is worthwhile to study frequently asked questions.
Planned litters in the second half of 2020
Currently we do not have any puppies for sale. However, we are planning 2 more litters. Their birth should take place in the fall and at the end of 2020.
If you are interested in purchase of the puppy, feel free to contact us by e-mail: 📧burski@czarnydwor.pl. In the message, please indicate the preferred sex, color (brown ticked/black ticked), purpose (breeding/dog shows/companion pet). In response you will receive detailed information on the available options.
Below we present some examples of puppies from our kennel.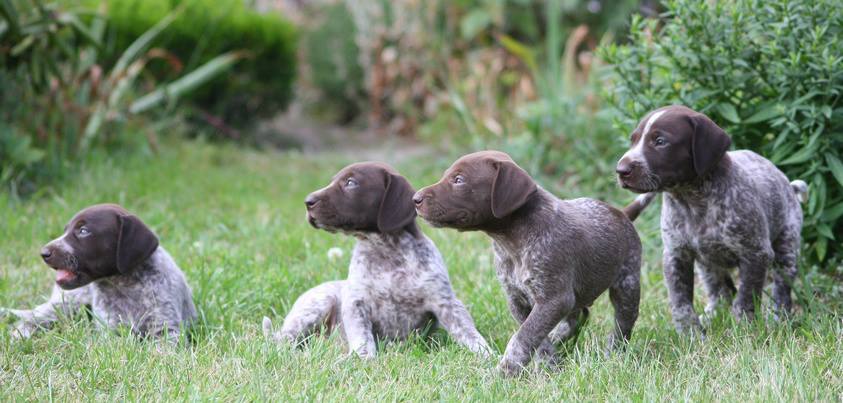 Are you going to buy a German Shorthaired Pointer?

If you are not satisfied with the above offers, please email us with your expectations regarding gender, age and color. In response we will present you possible solutions and information about planned litters.